Are You a Carer?
If you are please let us know via the form below - we may be able to help you.
Carers Direct
They're here to make sure that no matter how complicated your query or your experience, you don't have to care alone.
Telephone: 020 7378 4999
Website: www.carersuk.org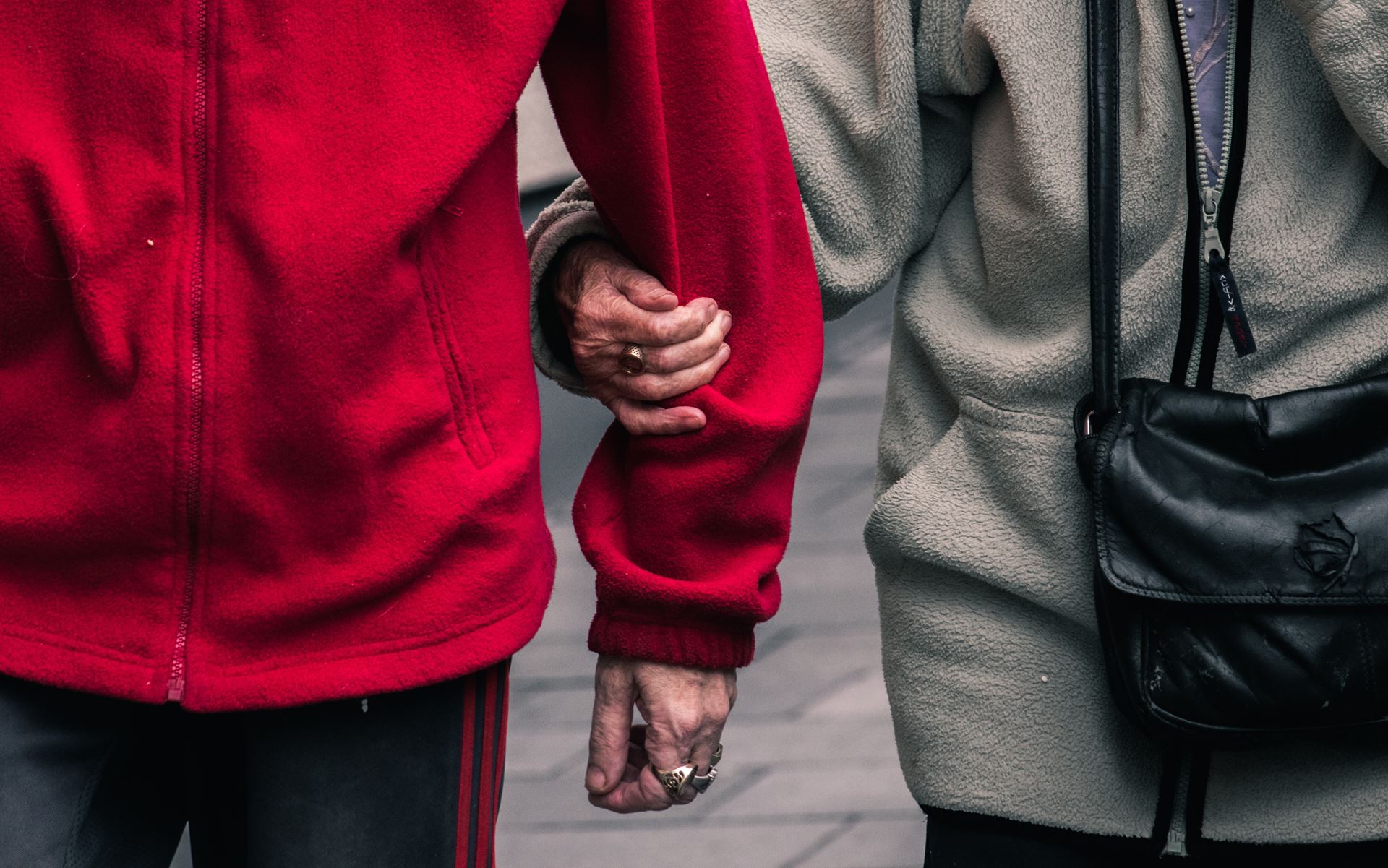 Useful Information
There is a wealth of information on the NHS website about carers and caring. Below are some links into the site that we hope you will find useful.
Finance and Law
Help claiming benefits, looking after your bank balance and understanding the legal issues of caring.
Are you looking after someone, and could they manage without you?
Carers provide support to people who need help with day-to-day living who may be suffering from illness, frailty, disability, mental health or substance misuse issues.
Help is available for you
At Laindon Medical Group, we are committed to supporting our patients who are carers. Speak to a member of our team to identify yourself as a carer and to find out more about the support available to you.
Practice Champion
We have introduced a Practice Champion who is the focal point for all carer matters. Should you have any questions or would like to have a confidential discussion, please ask to speak to:
The Practice Champion at Laindon Medical Group is Sandra Holt.
Alternatively, ask for a Carer's Identification Form at reception.
We are here to support you in supporting others.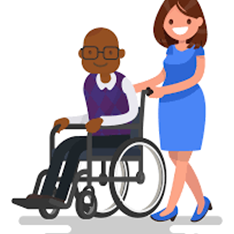 Action for Family Carers 16/02/2021
Dear Carer
Free Support Booklet - Free Pamper Boxes still available
The snow makes for pretty pictures but also impacts those who are already vulnerable and / or finding it hard to get out and about. Please remember that our online sessions are continuing every day of the working week, including 3 evening sessions – full details below.
Some recent feedback: "This weekly class has been invaluable for both my mental and physical well being - I really hope this class can continue long into the future... don't know where I would be without AFFC Thank You."
If you need support getting online, please just call and we'll help.
Sadly, we are having to cancel our outdoor events for February and March due to the lockdown. Happily, we will put together some more face-to-face events for April and May... and beyond. We'll include details next week.
"We provide contact for those close to loved ones with dementia, to share experiences and to support one another" Based around mid-Essex, Other Halves offer support to Dementia Carers providing two online meetings a week, a WhatsApp chat group, music, crafting and much more. Get some extra support by clicking https://www.otherhalves.org.uk/
A Carer himself, Nick has produced an extremely helpful and FREE booklet for Carers that addresses a variety of issues and encourages you to find yourself again with practical and straightforward help. Click here for your free booklet or email us and we'll print it and send you a copy: https://www.notacareintheworld.co.uk/
Take good care, please call or email if you have any questions.
All best wishes,
Fiona, Kellie and Mel
0300 770 80 90
________________
CLICK ON THE LINKS TO FIND OUT MORE:
__________________
OTHER SESSIONS - SUMMARY:
TELEPHONE SUPPORT: One-to-one Emotional Support
PERSONAL WELLBEING PLAN: One-to-one Support, advice and follow up
ONLINE SESSIONS: Group sessions – via Zoom
VIDEOS TO ACCESS ANYTIME: Techniques to reduce stress / Carer Info
MASSAGE THERAPY: A qualified therapist, Sarah will take care of you, travel to Chelmsford is needed. Please call or email to book (details at end of email)
__________________
TELEPHONE SUPPORT - Monday – Friday (9.00 – 4.30)
Speak to one of our Experts, one-to-one
https://www.eventbrite.co.uk/e/family-carer-expert-help-via-phone-tickets-101634312966
PERSONAL WELLBEING PLAN – Monday – Friday (9.00 – 4.30)
Personalised support and guidance tailored to your needs, follow-up support included.
https://www.eventbrite.co.uk/e/125331420653
ONLINE SESSIONS – click on the link to book or call/email
[Online sessions are offered via 'Zoom', with full support if needed]
EVERY MONDAY: Learn to Meditate – 7.30pm
https://www.eventbrite.co.uk/e/learn-to-meditate-free-for-family-carers-tickets-105940109720
EVERY TUESDAY:Wellbeing Check-in - 2pm
https://www.eventbrite.co.uk/e/wellbeing-check-in-tickets-109134877356
EVERY TUESDAY: Relaxation with Anna– 7pm
https://www.eventbrite.co.uk/e/relaxation-with-anna-tickets-109136351766
EVERY WEDNESDAY:Learn to Meditate – 7.30pm
https://www.eventbrite.co.uk/e/learn-to-meditate-free-for-family-carers-tickets-105940109720
EVERY THURSDAY: Relaxation with Anna – 10am
https://www.eventbrite.co.uk/e/relaxation-with-anna-tickets-109136351766
EVERY FRIDAY:Stretch, Release, Relax – 2.30pm
https://www.eventbrite.co.uk/e/stretch-release-relax-tickets-109144863224
VIDEOS – access in your own time:
Available on the website:
Belly Breathing for relaxation
EFT: a cognitive behaviour technique for stress relief and well being
Mindfulness for stress relief
Pure relaxation
https://affc.org.uk/news-events/news/carer-wellbeing-videos-available-now
Mindful Breathing
How to Sleep Better
How Food Affects Mood and more ...
www.affc.org.uk/feelinggood and select 'videos' from the menu
_________________
SUPPORT FROM OTHER COLLEAGUES / ORGANISATIONS:
EMPLOYMENT INITIATIVE FOR CARERS:
A project to support unpaid Carers who wish to take advantage of any opportunities available to them within the employment marketplace. This opportunity is also available to former carers.
Contact: paul.weaver@affc.org.uk
CARERS CAFE:
Action for Family Carers virtual Cafe – join us every Wednesday for a break, chat with other Carers and enjoy a range of activities chosen by you and other Carers.
https://www.eventbrite.co.uk/e/carers-cafe-online-tickets-123445339333
LOCAL AUTHORITY / BOROUGH CARER SUPPORT:
Thurrock Carers Support http://www.thurrockcarers.org.uk/
Thurrock Councilhttps://www.thurrock.gov.uk/support-for-carers/caring-for-someone
Southend Carers https://www.southendcarers.co.uk/
Southend Borough Councilhttps://www.southend.gov.uk/help-advice-carers
Essex County Council Support (Carers' Rights, Financial help and information)
https://www.essex.gov.uk/topic/support-for-carers or visit this site for TRUSTED and VERIFIED 'Help in Your Community' https://tribeproject.org
Carers First (0300 303 1555)https://www.carersfirst.org.uk/essex
DEMENTIA SUPPORT FOR CARERS:
Dementia Community Support Team (Castle Point, Rochford and Southend)
Your Dementia Navigator is available to support you and your family throughout the dementia experience, offering support and guidance to help you understand dementia and the day to day challenges it may bring. This service is available to people pre diagnosis as well as post diagnosis and provides the crucial link between the person with dementia, their carer and health, social care and community support.
01702 534772 dementiacommunitysupport@southend.gov.uk
Dementia Adventure
(online help for Carers of loved ones with Dementia)
https://dementiaadventure.co.uk/what-we-do/training-and-consultancy/free-events/
m4d - Dementia Radio (part of the Music for Dementia campaignto make music available to everyone living with dementia; available 24/7 365 days a year)
Essex Alzheimer's Society (open 9-5, Mon-Fri for calls or email advice and support)
01245 260911 / essex@alzheimers.org.uk
https://www.alzheimers.org.uk/get-support/help-dementia-care/looking-after-yourself
OTHER SUPPORT FOR CARERS:
Keep Essex Active(youtube channel with yoga etc)https://www.youtube.com/channel/UC9tcapECrxjrDHX_iDHgGeg/
Carers Stepping Out
Usually a walking group for Carers in Essex, but they have lots of other activities on their website.
http://www.carerssteppingout.co.uk/
Sport for Confidence
Physical wellbeing for those who face barriers to participation - lots of online classes.
https://www.sportforconfidence.com/
South Essex Carers – Facebook support/social group
https://www.facebook.com/groups/southessexcarers
NHS Crisis Mental Health support– available 24 hours a day
http://www.eput.nhs.uk/new-crisis-mental-health-phone-line-launched/?utm_campaign=342358_Connect%20-%20Issue%2016&utm_medium=email&utm_source=NHS%20Mid%20Essex%20CCG&dm_i=57TK,7C5Y,2ZWO35,SFST,1
Motivated Minds
A not for profit organisation with a focus on building mental health – online activities and walks in the Basildon area, all are welcome.
http://www.motivated-minds.co.uk/whats-on-where.php
Parkinson's UK
Advice and support for those caring for someone with Parkinson's.
https://www.parkinsons.org.uk/information-and-support/caring-someone-parkinsons
Vitahealth
NHS psychological therapy for Carers in Basildon and Brentwood districts.
https://www.vitahealthgroup.co.uk/nhs-services/nhs-mental-health/basildon-and-brentwood/
Hospice Support:
All Essex Hospices have support available for Family Carers, please see below for what's available at St Luke's, Basildon.
https://stlukeshospice.com/carers-support/
To view our interactive Event/Support MAP:
https://affc.org.uk/services/adult-carers/feeling-good-caring-well
TO BOOK / ANY ENQUIRIES:
Email us: care@affc.org.uk
Call us: 0300 770 80 90
Fiona, Kellie and Mel
Carer Wellbeing Leads
Action for Family Carers
Julie Roberts
Administration Assistant
Action for Family Carers
Brickhouse Farm, Poulton Close,
Maldon, Essex, CM9 6NG
Tel: 0300 770 80 90
Website: www.affc.org.uk
Find us on Twitter: https://twitter.com/Action4carers
On Facebook: https://www.facebook.com/actionforfamilycarers